They say a good artist has gone through suffering. Oh, how I've suffered. Traumatic brain injury. Heart stopped twice. Crushed right hand. Broken right elbow. Broken ribs on right side. Cancer. Pre-cancerous intestinal polyps. Carcinoma removal. Losing family members and friends. Blood clots. And now non-diabetic neuropathy in my legs. To name some.
Is that why I love a good tragedy?
[MINOR SPOILERS: The Old Man and the Sea, "The Lady, or the Tiger?", Avengers: Infinity War, Avengers: End Game, and Last of the Mohicans]
My favorite book is Ernest Hemingway's The Old Man and the Sea. This book wasn't about winning. It wasn't about bringing in the biggest marlin. Too many tales today would take the easy way out and let the old man snag the fish, beat off the sharks, and thumb his nose at all the people that didn't believe. It wasn't about any of that. My personal opinion is that the story was about the young boy that used to help him. He saw the struggles the old man went through, and in the end, he accepted that life would be a struggle and he went against the wishes of his parents and everyone to grow up and become an adult.
And I don't know about you, but when I read "The Lady, or the Tiger?" I imagined it was the ravenous, man-eating tiger that charged through the door into the arena. As I read it, I figured the princess said to herself that if she couldn't have the young man, then no one could.
I liked the Avengers movie Infinity War markedly more than its conclusion in End Game. Why? As Mark Ruffalo let slip in an interview: Everyone dies. To me it just meant more was at stake. You become involved with a character, connected and identifying with, and you see that person struggle, rise, and fall. Every nuance feels that much more real. Especially when you have seen them give their all, only to come up just a bit short. Or even better yet, the hero saves the day but dies in the process. I cannot believe that Wesley always gets the princess every time (though that movie is incredible for not being a tragedy), and I cannot believe that the stormtroopers always miss while the rebels always hit their target.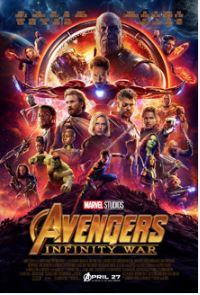 I love the movie version of Last of the Mohicans. I haven't even read the book. The movie was enough for me. But I did recently purchase it to add it to my bookcase filled with classics. The film does not have a happy ending. Chingachgook loses his son. Uncas fought for Alice only to come up short. Major Heyward gave his life for the woman he loved but that did not love him in return. Colonel Munro behaves honorably, but his past caught up to him. One of the best movies period.
The only reason I can think of that a good tragedy intrigues me to write as well as watch or read is because it is escapism. Not in the way we normally think of escapism. It lets us know that we are not alone in our suffering. That others go through similar things. Tragedies tell us that we are not alone in all of this.
WHAT I'M UP TO
WRITING: It is official!! National Novel Writing Month is in full swing. I have written and updated my progress seven consecutive days. Over 11,000 words written on Bishop. This is exciting…especially since I need to finish it by the end of the year. Too much writing, not enough time. Actually, too little time to do all the writing I want to.
FICTION: I finished The One-Eyed Man by L.E. Modesitt, Jr. after two weeks. It was good but a slow burn. More political intrigue than sci-fi action. Currently, I am pages away from finishing The Tangled Lands by Paolo Bacigalupi and Tobias S. Buckell. This world shared between the writers takes place where using magic has consequences: Brambles. Thorny vines that overtake everything and are poisonous to humans. The poison puts you in a coma should you get enough of it in your system. Buckell's story The Executioness now ranks as one of the best pieces of short fiction I have read in my life. Not only is it about empowerment, but it is about love and the lengths a person will go to for their family…both blood and adopted.
NONFICTION: Back to doing research for Bishop. Reading through A Dark History: Vikings. Which is very odd. I named Bishop years ago and decided it was part of a series that I am contracted to write called…you guessed it…Dark History. And Bishop is going to be very, very dark.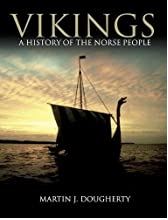 MOVIES: Terminator: Dark Fate bombed at the box office. Not even international screenings are expected to help it break even. That is unfortunate. I thought it was a good movie. Entertaining. Perfect mix of dark and foreboding with humorous interjection. Well worth the five dollars I spent on cheap night to go see it on a massive screen with reclining plush chairs. No, it was not as good as the original. No, it was not as good as T2. It was entertaining in its own right. If I broke it down as an exercise in writing, there are some things I wouldn't have done. But the point is, I enjoyed it. Even the critics gave it a 72% on Rotten Tomatoes. And the audience score was 84%. I do not understand why it bombed. Fatigue? Perhaps. Can a series carry on too long? I believe so.
CONVENTION: Tomorrow, I will be at the 2019 Ozark Book Con along with several excellent writers, including local writers like BJ Tassin and national writers like Tobias S. Buckell, Sean Grigsby, Mur Lafferty, and Marina Lostetter. Come check it out. It takes place in the Holiday Inn in Springdale next to I-49 from 9:00 AM to 7:00 PM. You can get more information here: https://www.facebook.com/ozarkbookcon/