If you know me, you know I am a crier when it comes to movies and books. I'm just an emotional wreck, what can I say? Growing up, I had the book and the record (the one with the picture on it) for The Fox and the Hound. I saw the movie more than once. And I cried. It was about true friendship. Maybe that is why I describe a true friend as someone you would die for.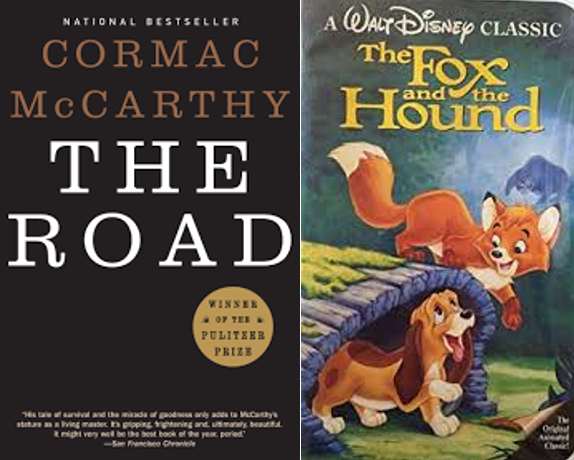 While in college studying English literature at the University of Arkansas, I had a class wherein Cormac McCarthy's ALL THE PRETTY HORSES was assigned. I didn't much get into it. I felt distracted by his lack of punctuation and dialogue indicators. So I don't know why I bought his book THE ROAD when it came out. But I did, and I do not regret it in the slightest bit.
When I came to the final chapter, I could barely see the words through my tears. After finishing it, I brought it downstairs, ugly streaks running down my cheeks and sniveling sounds emitting from my throat. Chrissi asked me what was wrong, and I told her that I had just read one of, if not the most, beautiful passages I have ever read in my life.
So I read the last chapter to her after telling her enough of the story to set the scene. I couldn't get through it. I started balling again. The look on Chrissi's face was a mixture of sadness and like she just wanted to hold me.
When the film came out in 2009, we went and saw it at the theater. And we both cried. Yep, I'm a crier. A big baby, and I have no qualms about admitting it.
WHAT I'M UP TO
WRITING: Well, I haven't heard anything back yet from the poetry chapbook contest. No news is good news, right? On the book front, I am still pounding away at Bishop. Right now, however, I have been distracted by some research I had been doing for the second Lonford Universe book, which is tentatively called Cold Dark of Quiet. I will discuss it further in the non-fiction section below.
FICTION: Since the last entry, I have read thick, door-stopping fantasy novels. The Witchwood Crown by Tad Williams. It was incredible. He returns to the world of Osten Ard that he created in the Memory, Sorrow, and Thorn trilogy three decades ago. This marked the first entry in The Last King of Osten Ard trilogy. And a welcome return it was. He writes such beautiful words and characters. The other two books were good but not, in my opinion, at the level of Williams. They are The Priory of the Orange Tree by Samantha Shannon, and The Rage of Dragons by Evan Winter. And they both have dragons galore in them. Mr. Williams kept it down to just two.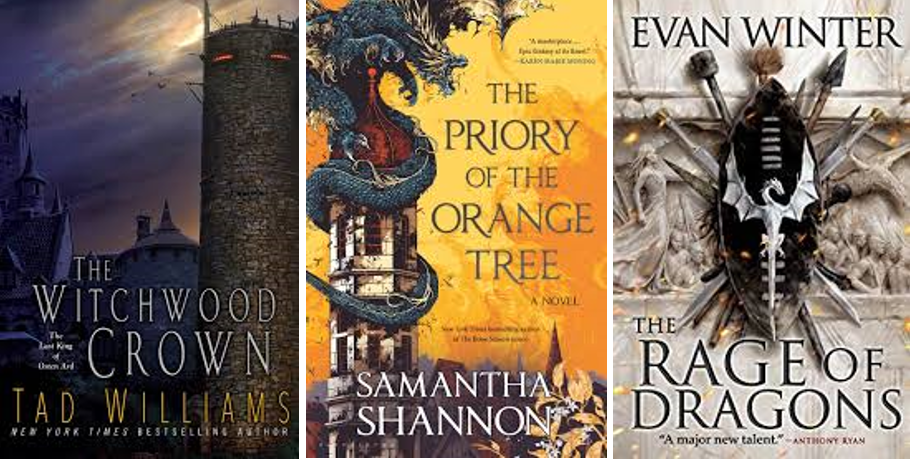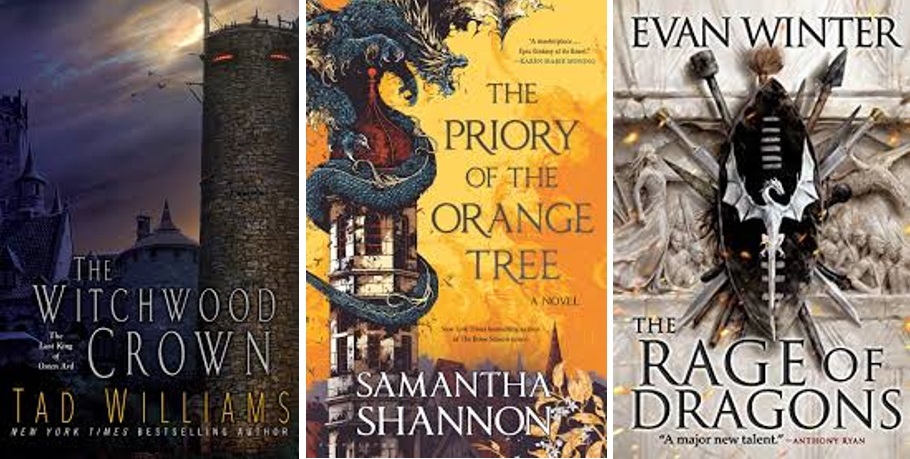 NONFICTION: These past couple of weeks, I have been doing some research into swarm behavior. Scary things swarms. Single-minded in cause and direction. Amazing possibilities arise if we can truly understand the mechanism and drives behind swarms, which include artificial intelligence, crowd simulation, and even fighting cancer (near and dear to my heart). Once such article is "Swarm Robotics Promises to Boost Diagnostics, Treat Cancer" by Inga Shugalo from Robotics Business Review in 2019.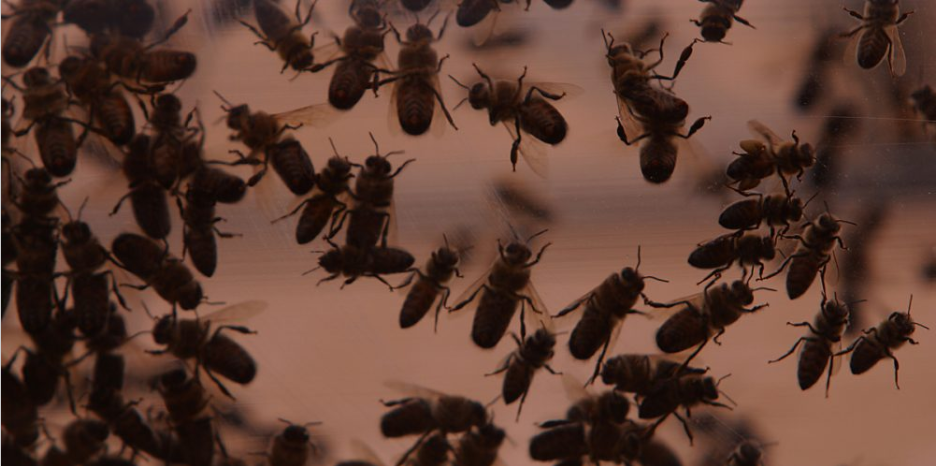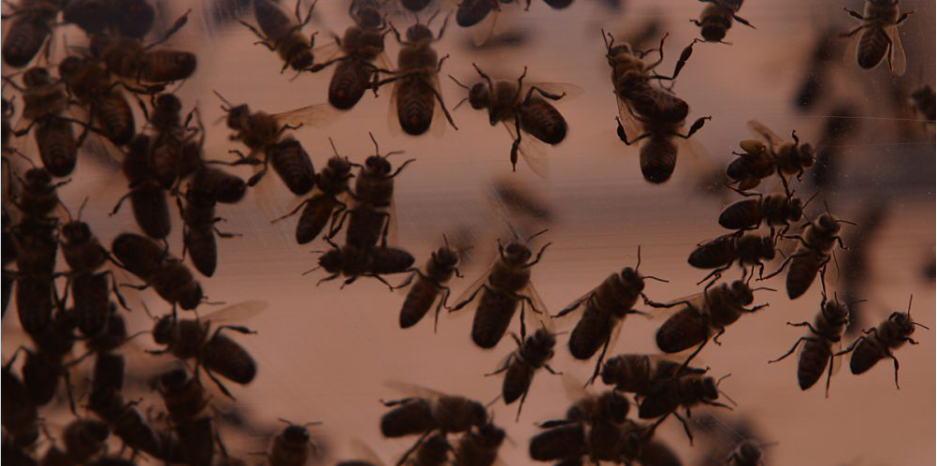 TELEVISION: Lately, I have been staying away from episodic television. Other than trying to catch up on season six of Marvel's Agents of S.H.I.E.L.D. I am still interested but not as fascinated as I once was by the show. Somewhere during season four, it took a wrong turn at Albuquerque for me. But I am still a loyal watcher.
MOVIES: Last week, I saw the claustrophobic and startling movie Underwater, starring Kristen Stewart. She is in her element in this movie. I wasn't expecting an Oscar winning film, but what I got was a scary and exciting flick that kept me entertained and trying to guess what was coming next. This week, I took in Bad Boys for Life, the third installment in that franchise. They waited over a decade between the second and third. I would like to say that it aged like a fine wine, but it wasn't as good as all that. Don't get me wrong. I will probably see it again when it comes to whatever streaming service. Mike and Marcus are always entertaining and exciting. This one did not disappoint and I am glad I saw it in the theater with my buttered popcorn and reclining seat.