If you're going to be doing something unpleasant, you may as well have fun doing it, right? At least, that's my outlook on the whole process. Herein lies the tale of my first colonoscopy. I say first, but it's not like I volunteer for these procedures. Each time they have found stuff they needed to remove—not like a rampaging white blood cell as in the 1966 movie Fantastic Voyage. Just superfluous junk that could later become cancerous…and that is not a good thing.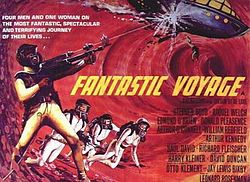 Waiting in the prep room with Chrissi, we listened to the nurse explain that they were going to pump air into my intestines in order to facilitate the exploring camera. I don't know if Chrissi had just tuned out or something, but she does not recall the nurse telling me that my innards would be filled with air that needed to be expelled.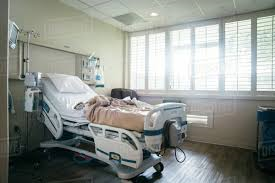 She warned me not to hold it because that would hurt. And because I had spent the previous 24 hours evacuating my bowels of its usual dirty materials, they wouldn't stink. She also told me that they would be putting me in "twilight" and give me an amnesiac so I wouldn't remember anything. My first thought was that they might secretly do a lobotomy. I wasn't too worried as I've been told I suffer from too much personality anyway.
So back we went. I remember them putting the drugs into my veins and then waking up and seeing this cool documentary on a small television screen of some cave exploration. There was some fanlike growth on the floor of the cave.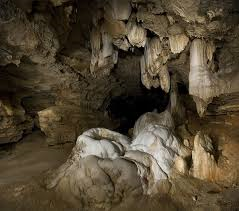 I found my voice and asked the doctor, "Cool. What is that?" He replied that it was a polyp that he needed to remove. That was fascinating. Then he said he needed to go further. Well, remember the air? They pumped more air up into my intestines. I started freaking out and trying to push myself off the table. The doctor looked up at the anesthesiologist and said, "Hit him." I passed out. Whether it was from more drugs or a hammer, I passed out and didn't wake up again until I was back in the room where Chrissi had waited.
The nurse came in and asked how I was doing. My stomach felt achy, so I kind of rolled over and let one rip. I thought Chrissi was going to have a seizure. She was horrified. As she berated me, I said the nurse told me I could because they wouldn't stink. And they didn't. I was in junior high heaven.
Since I hadn't eaten anything substantial for the last 36 hours, I wanted to go get a steak for lunch. We went to Colton's and sat on the vinyl cushions of one of the booths. It was after the lunch hour, but the next booth still had two diners finishing up their meal.
Chrissi just glared at me, shaking her head. I could almost hear her unspoken command, "Don't you dare" rolling through my head. Finally, the other two left the premises and the server had already taken our order. I rolled to the opposite hip and let the pent-up air free.
It was like a long peal of thunder rolling over from the horizon and booming like a giant bass drum. I giggled like a seventh-grader. Chrissi rolled her eyes and shook her head.
Turned out I had three polyps with all of them being benign. But I returned to do it all over again three years later…only this time, they sucked the air out when they finished the procedure. Seems my junior high antics were over. I wonder today if Chrissi didn't ask them to do that so she wouldn't be embarrassed. Could be. And obviously, the amnesiac didn't work.
WHAT I'M UP TO
WRITING: Still nothing back on the poetry chapbook contest. I have hit a slight barricade with Bishop, but still powering through it. A couple days ago I started working on a new poem that I am calling "A Familiar Pain." Yes, it will probably be a dark one.
FICTION: In 2003, I picked up Tad Williams' book The War of the Flowers but never read it until now. It is a long tale, as most of his are. But I am two-thirds of the way through this stand-alone novel about a young singer who is sucked into a Fairyland unlike what he had ever imagined. And he happens to be in the middle of a war between the most powerful factions. Last week, I went to Connecticut and since the book was so heavy, I decided to take Hugh Howey's Half Way Home. An exciting tale about a group of colonists that started out as test tube babies but were only halfway completed with their development when they were expelled out onto this planet they were to colonize. And since it has a little rebellion and problems with authority—something common in many 15-year-old persons—I read it. Great book.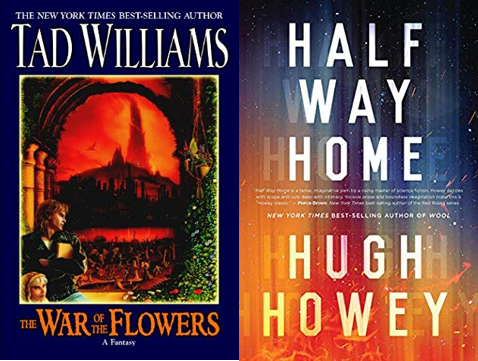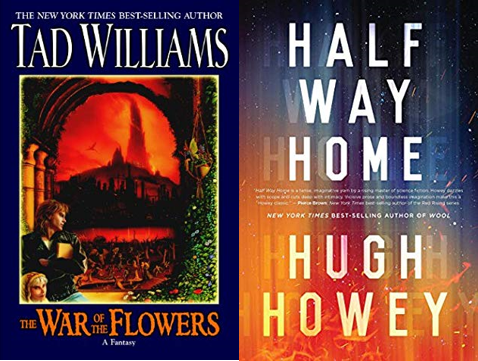 NONFICTION: I've been doing some research into the lost Dorset culture of the north Atlantic. A people that disappeared rapidly after a great expansion. They disappeared about the time the story in my novel Bishop takes place. Climate? Pushed out by the Thule from the west? Decimated by European diseases after meeting Vikings? This is discussed in two articles I have retrieved: "Lost Visions, Forgotten Dreams: Disappearance of Dorset Culture" from the Canadian Museum of History, and "Preserved in Legends and Ice: What Led to the Extinction of the Dorset Culture?" by Alicia McDermott.
TELEVISION: I finished Marvel's Agents of S.H.I.E.L.D season six last week. It ended too quickly for me. Another wrong turn at Albuquerque, I guess. Recently, I have finished three of the four episodes of the National Geographic special Lost World of the Maya. Fascinating the extent of the Mayan culture they are finding beneath the foliage of the Central American jungle with the use of lidar.
MOVIES: I haven't made it to the theater in the last two weeks, which is unfortunate because I want to see 1917 on the big screen before its run is over. The only movie that I have seen during that time has been American Assassin starring Michael Keaton, Dylan O'Brien, and Taylor Kitsch. It is based on Vince Flynn's 2010 novel of the same name. An exciting film that I saw in the theaters back in 2017 but needed to see again. It was good. Not Oscar material, but entertaining if you like spy thrillers with lots of action.