It has absolutely been a long four months. I certainly do not recommend anyone getting pneumonia or a DVT (Deep Vein Thrombosis) from your groin to the tip of your toes. Two surgeries—one three hours and the other one and one-half—and ten days in the hospital later, I am right as rain.
Do you know where the saying right as rain comes from? I never did either until my friend Louise from Newcastle-upon-Tyne challenged me to learn. She discovered that it is an English saying probably having something to do with the amount of precipitation the British Isles receives.
That was a nice little aside. Let's get back to it. During my infirmity and long convalescence, my writing as well as my reading suffered. I had been doing reasonably well at the former, churning out several short stories and poems, while doing exceptionally well at the latter, once being on pace to finish devouring over 50 books this year. From July to October, I only finished two novels and wrote a few poems. November came in like a roaring March storm. Someone or something lit a fire under me. In the two weeks of this month, I have finished A Green and Ancient Light by Frederic S. Durbin and All Systems Red by Martha Wells. Durbin's book is beautifully written and haunting. Wells' is thoroughly entertaining and enjoyable as such. And my hand is sore from all the writing I've been getting done.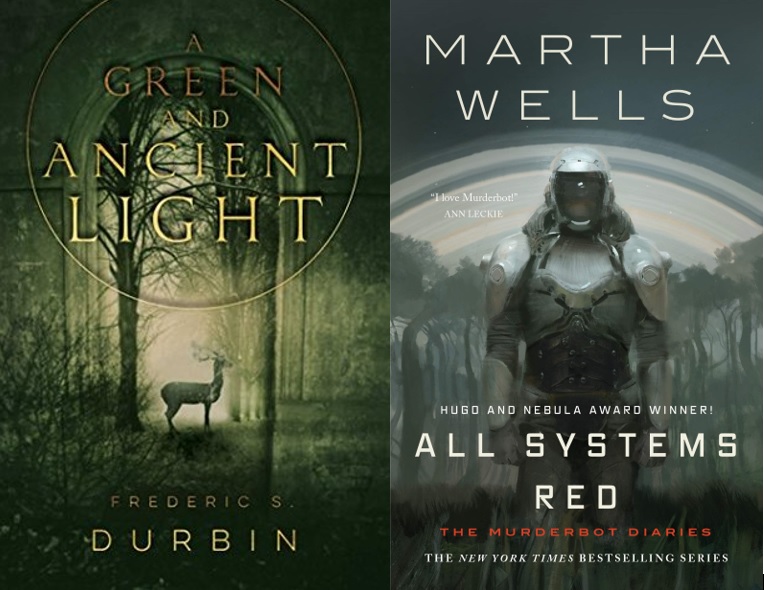 One of my greatest discoveries during the latter parts of October was a new independent and locally owned bookstore in Rogers, Arkansas. Brick Lane books (check out their Instagram at #bricklanerogers) is downright amazing. The atmosphere is perfect. I will be spending a lot of time perusing those shelves. And the garden space they have is absolutely beautiful and serene.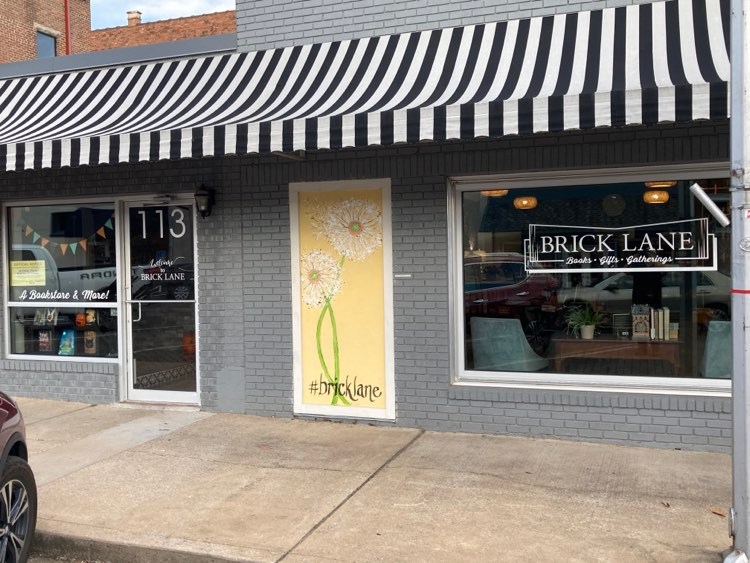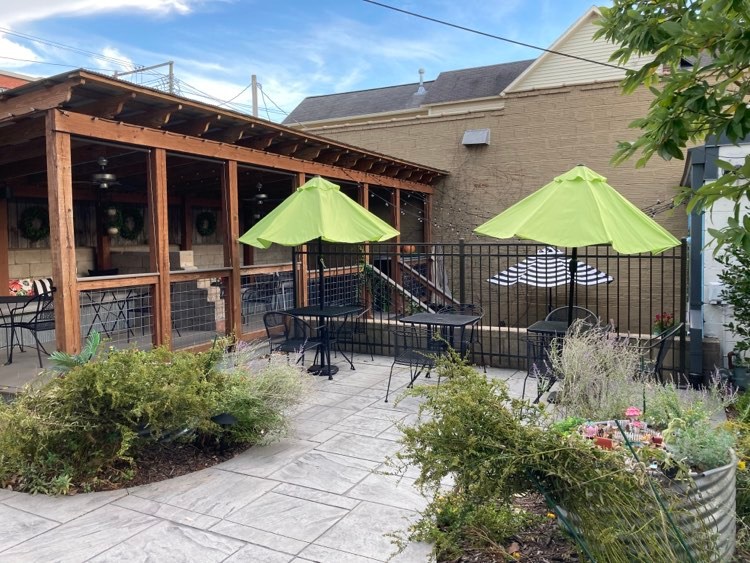 Funny story: my writing partner Venessa Cerasale and I were driving in downtown Rogers one afternoon and saw the storefront. The lights were blazing, and the shelves were covered with books. I whipped the car around and took a parking spot close to the front door. The fact that a fire marshal's vehicle had parked in the adjacent spot didn't even register. I saw books!
We acted like little kids getting a brand-new bicycle for a birthday. I think I may have even skipped up onto the sidewalk off the brick cobblestones. As soon as we walked in, we realized our error. They had not yet officially opened. They were waiting for the fire inspection so they could. Still, we spoke to the owner's husband for a rather long time. We found a new candy store!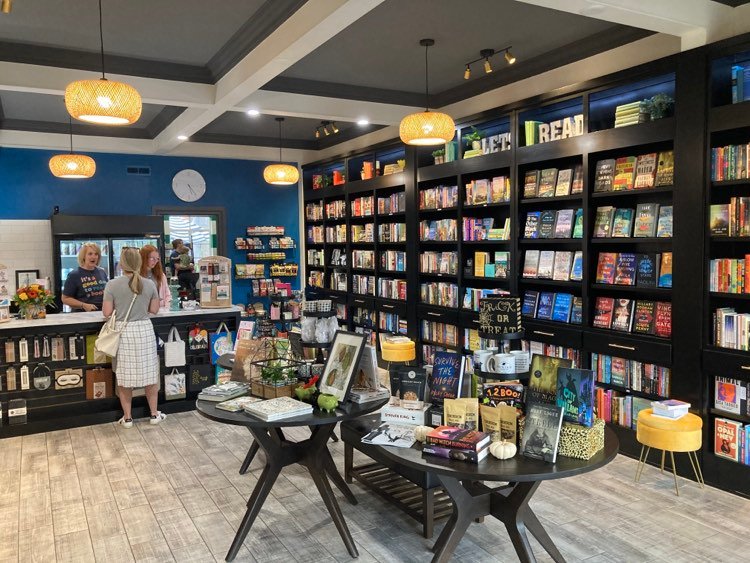 Despite our interruption, I received a message a couple weeks later from the owner. Beth wanted to know if I wanted to participate in the Grand Opening Event this past Saturday. She wanted a couple local authors to help her out. She let me set the table up in the front of the store next to the beautiful Christmas tree decorated with books.
The store already attracts people from far and wide. I met Michael Jordan—not the basketball player, but the photographer—from Monroe, Louisiana. His wife and he had heard the Bentonville and Rogers squares in Northwest Arkansas were must-see places to visit. They even grabbed up copies of Silence in the Garden and Cardboard Heroes.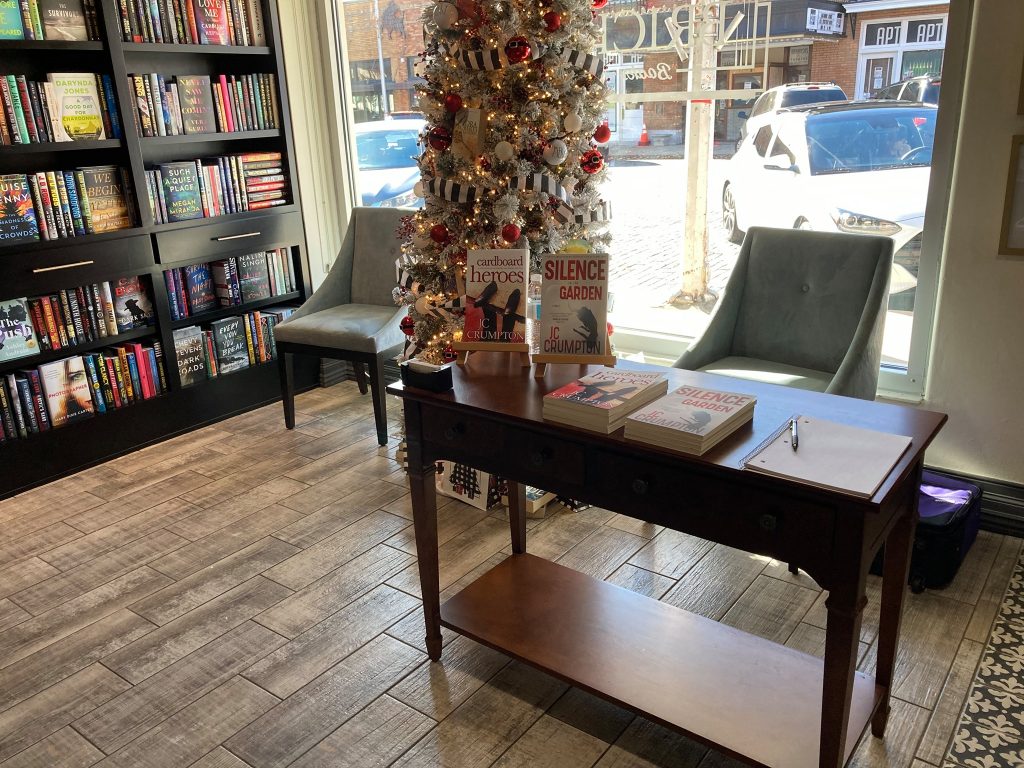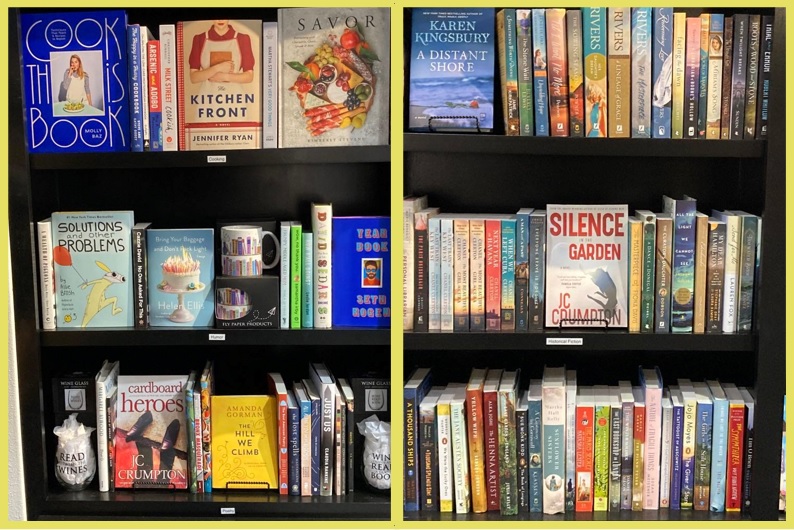 It was a great event. I can already tell the shop is going to be a big hit with local teachers—I met several. They talked with each other as well as customers about children's books. Brick Lane has this wonderful room set aside just for children's books and gifts.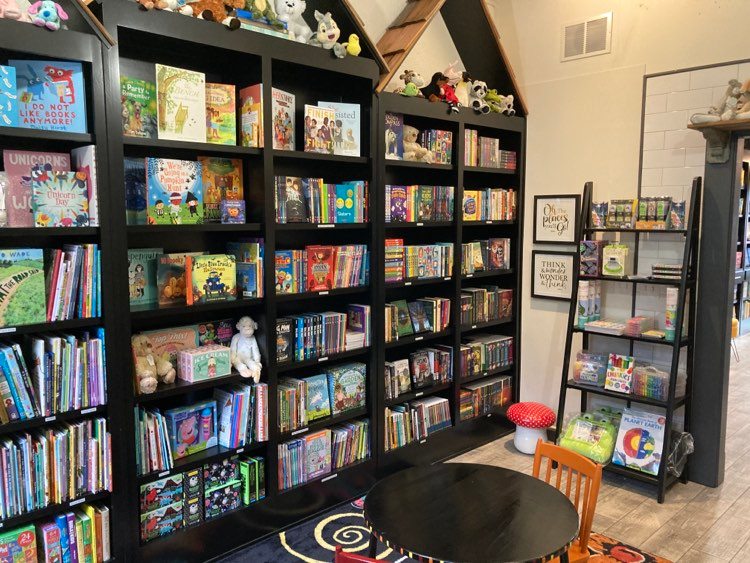 In other happenings, I have been able to get to the movies on three different occasions this past month. I took in Dune, Shang-Chi and the Legend of the Ten Rings, and James Bond's 25th outing No Time to Die. I love the book Dune and am a fan of David Lynch's 1984 Dune film; as such, I was a tad anxious about the new movie. No worries. I've already seen it twice! Shang-Chi was a good Marvel movie—well-written and well-rendered. No spoilers here, but No Time to Die is very likely the best Bond film I have ever seen.
The rest of this month is going to be a whirlwind of activity. Just ten days after getting out of the hospital after the second surgery, I attended the 2021 Ozark Creative Writers conference in Eureka Springs back in October. I entered fourteen of the sponsored contests and placed in four of them, including first in War Stories. I will be putting these entries together in a collection and releasing an e-book. I am thinking about naming it In the Midst of Chaos, after the winning story. I am trying to complete a YA novel Knights of Cortona #1 and a collection of poetry by the end of the year. Enough to keep me busy.
Everyone take care and enjoy the day.